Cave Story Wiki

Welcome to the encyclopedia about Cave Story that anyone can edit.
We've created 212 articles since May 2009 and currently have 6 active editors.
Many pages contain unmarked spoilers. Read at your own risk!
that Cave Story took five years to make with only one person working on it?
that there are three possible endings in Cave Story?
that there is a hidden hat only found in Cave Story 3D?
That だいすけあまや (Daisuke Amaya) released it for free after working on it for 5 years?
Which trade-in-for weapon is your favourite?
This wiki needs your help to improve its articles. Creating an account is not required for editing most pages, but allows you to upload images as well as participate in
chat
.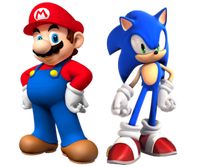 Platformer Games
Go to these sites for info or for help with your own wiki!
A Hat in Time • Azure Striker Gunvolt • Banjo-Kazooie • Bloodstained: Ritual of the Night • Broforce • Castlevania • Cave Story • Code: Hardcore • Conker • Contra • Crash Bandicoot • Croc • Cuphead • Donkey Kong • Drawn to Life • Epic Mickey • Ganbare Goemon • Geometry Dash • Jak and Daxter • Jazz Jackrabbit • Kirby • LittleBigPlanet • Mario • Mega Man • Metal Slug • Metroid • Oddworld • Ratchet & Clank • Rayman • Rocket Knight • Shantae (and WayForward games) • Shovel Knight • Sonic • Spyro the Dragon • Strider • Yooka-Laylee
Want your community included? See how!
See all of our Platformer gaming wikis!